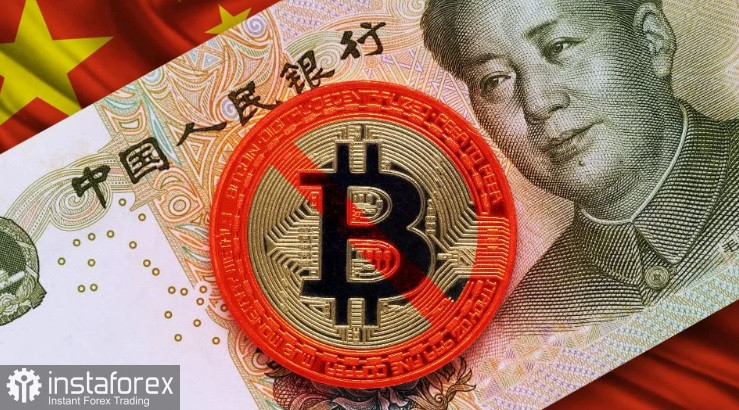 The People's Bank of China (PBOC) is focusing on its efforts to curb bitcoin transactions. The reason is that the bank sees virtual currency transactions as a threat to the country's financial security and capital controls, especially since China is currently facing a slowdown in the economy and property crisis.
Reportedly, China's share of global bitcoin transactions fell to 10% in March, which is a significant drop from a peak of 90% in 2017. This is the result of the government's crackdown on trading and mining activities, as well as on the ban over NFTs (non-fungible tokens) and IPOs (initial coin offerings).
But despite these efforts, China still ranks among the top 10 countries that adopt cryptocurrencies. This shows that the ban was either "ineffective" or "poorly enforced." It is also particularly strong in the use of centralized services, ranking second in terms of purchasing power-adjusted transaction volume at both general and retail levels.