Although market activity dropped because of the holiday in the US, European stocks still grew, thanks to the contents of the latest FOMC minutes. Officials said in the protocol that they are considering a gradual reduction of interest rate hikes, which returned risk appetite. Looking ahead, it is likely that the rally will extend today despite the early closure of markets.
If the rally does not start today, it is likely to happen early next week. The renewed decline in Treasury yields, which will not only keep dollar down but also put considerable pressure on it, could provide good support.
And even though European and US stock indices are slightly down after yesterday's positive dynamics, the picture could change dramatically during today's European or US session. If that happens, increased demand for risky assets will affect dollar, prompting a continued decline.
There is also a high chance that the positive dynamics will carry on next week, with stocks rising further and dollar continuing its collapse. A decline in US Treasury yields will be the determining factor.
Forecasts for today: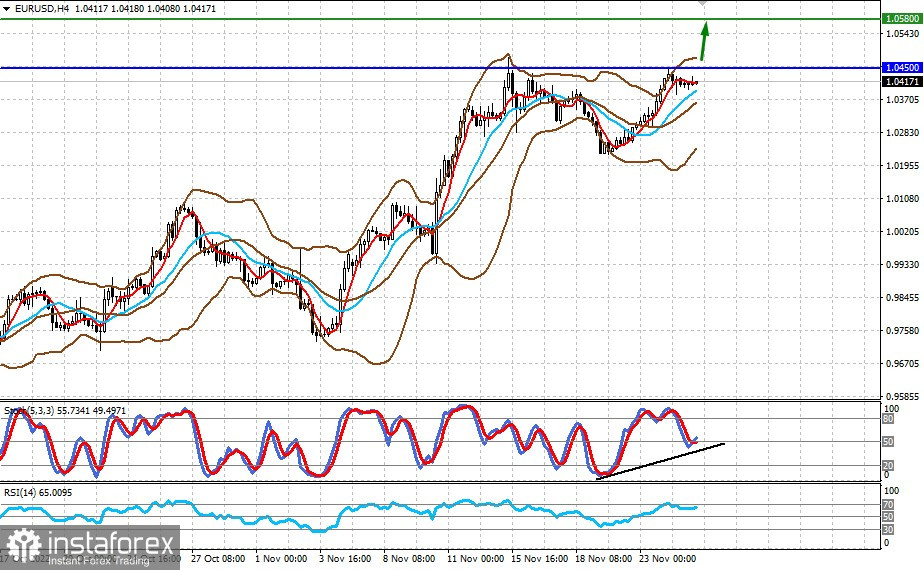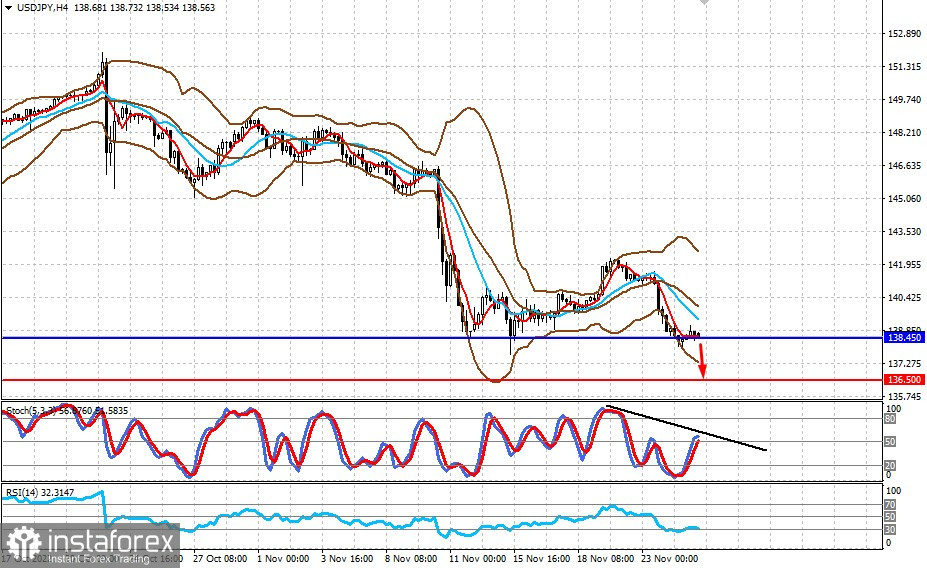 EUR/USD
If traders manage to push euro above 1.0450, quotes could climb to 1.0580.
USD/JPY
If traders manage to push the pair below 138.45, quotes will drop down to 136.50.