FX.co ★ Space tours and other Richard Branson's predictions for next decade
Space tours and other Richard Branson's predictions for next decade
During his first suborbital flight, Branson was not alone. He took three of his close colleagues on board VSS Unity. The spacecraft was operated by two pilots.
It was possible to watch Branson's flight in real time. American comedian and television host Stephen Colbert led a live broadcast. After landing Unity back on Earth, the celebratory event took place. Musician Khalid presented his new song to the audience, and Richard Branson, being impressed by the flight, announced his decision to raffle two tickets for the next flights among all comers. In the photo: Richard Branson and his fellow flyers.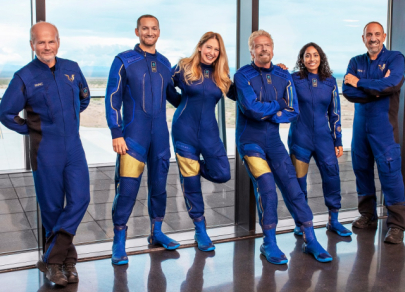 Of course, Branson's first prediction is about space tourism. Virgin Galactic founder, the world's first public company of space tourism, believes that soon everyone will be able to fly into space. According to Branson, it may happen in the next couple of years. However, a ticket for such a flight will be quite expensive with its lowest price of $250,000. Notably, Leonardo DiCaprio, Ashton Kutcher, Justin Bieber, and other wealthy people have already reserved a flight on his ship. There are about 1,000 people in total.
In the picture: VSS Unity takeoff with Richard Branson aboard, July 11, 2021.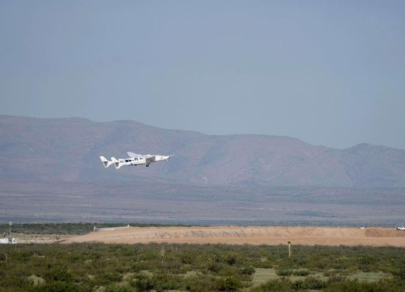 Renewable energy is a new trend of the 21st century. More and more businessmen, celebrities and ordinary people are concerned about environmental issues. Branson thinks that the field of renewable energy (clean energy) is one of the most promising today.
The reserves of conventional natural resources such as oil are being gradually depleted. Besides, today, according to Branson, any self-respecting company should take into account clean energy. He suggests introducing dividends on clean energy by big brands. In other words, it means investing part of their profits in renewable energy projects.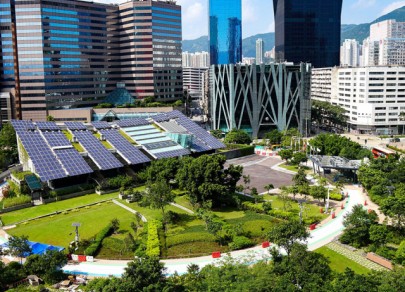 Now back to flying. Branson believes that in the near future all airplanes will fly exclusively on clean fuel. To make this happen faster, the businessman proposes recycling steel and aluminum plant waste into jet fuel. Currently, aviation is an environmentally unfriendly industry. However, Branson thinks that everything should change in future.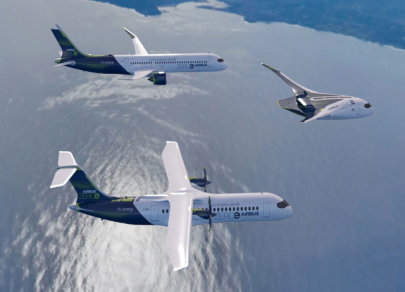 Getting from point A to point B at the speed of sound will soon be natural. Branson is confident that mass supersonic transportation (travel time will be reduced from several hours to several minutes) will be available in the foreseeable future. High-speed transport with a capacity of up to 28 passengers should be launched by 2030.
Today Branson's company is working on a supersonic public transport system, Hyperloop (in the photo). The speed of the Virgin Hyperloop vacuum train currently reaches 1,126 kilometers per hour. Besides, it is an environmentally friendly transport.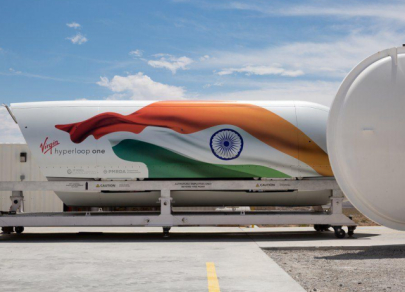 Branson also believes that in the coming decades sustainable cultured meat will become a common food for many people. The billionaire admitted that he had nothing against having a good and nourishing meal. However, modern methods of production, including meat products, are not environmentally friendly. Richard Branson has invested in the cultured meat company Memphis Meats."I am sure future generations will look back and be shocked at our currently accepted meat production methods," Branson emphasized.
The billionaire noted that investing in companies like Memphis Meats would make artificial meat more affordable. The businessman also stresses such meat will be more optimized in terms of calories and should be less harmful to human health. During the production of cultured meat less water will be used than for the mass production of natural meat today. According to calculations of futurist meat producers, harmful emissions into the atmosphere will be reduced by 90%.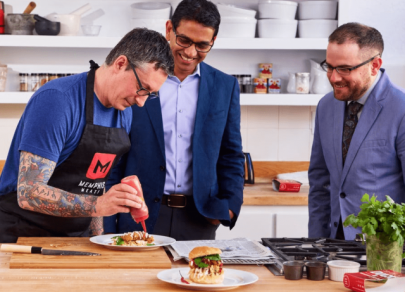 Richard Branson thinks a 4 day work week with the same pay is not such a distant future. Inevitable technology advances and automation will lead to it. Robots replace a part of human routine work. Therefore, the best option is reducing a working week, retaining the same wages. Branson emphasizes that governments should be concerned about training people in new relevant skills to make them financially secure.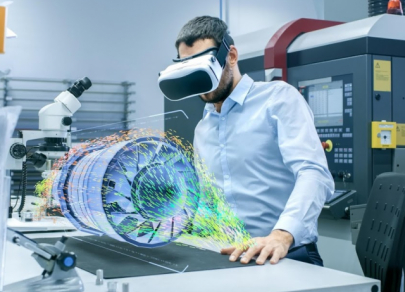 Finally, the last prediction of Virgin Galactic founder concerns marketing, to be more precise, network marketing. Branson is sure that in 20-30 years the lion's share of vacancies in the labor market will be represented by the network marketing founders.
Today there are about 100 million people in network marketing.