FX.co ★ World's 5 most expensive bottles of wine ever sold
World's 5 most expensive bottles of wine ever sold
The Setting Wines 2019 Glass Slipper Vineyard Cabernet Sauvignon
In November 2021, a six-liter bottle of 2019 The Setting Glass Slipper Cabernet Sauvignon broke the world record when it was sold for $1 million. It remains the most expensive bottle of wine ever sold at auction as of today. This luxury wine was sourced from Glass Slipper Vineyard by The Setting Wines, an American winery, in 2019. The proceeds went to Emeril Lagasse Foundation, established by Chef Emeril Lagasse, to support its mission to create opportunities to enable youth to reach their full potential through culinary and mentoring.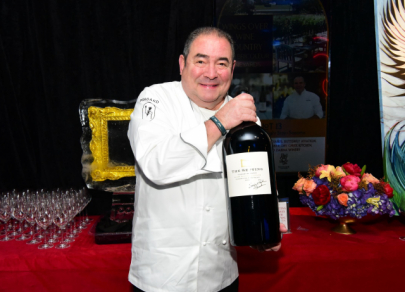 Domaine de la Romanée-Conti 1945 Romanée-Conti Grand Cru
All the wines from the Domaine de la Romanée-Conti are world-famous and priciest Burgundies. Vintage 1945 wines are particularly sought-after. According to collectors, 1945 was a difficult year for Burgundy winemakers. Due to extreme weather conditions, only 600 bottles of Romanée-Conti Grand Cru were produced. All the vineyards then were uprooted, and the next harvest was yielded only 7 years later. In 2018, a private collector bid an eye-popping $558,000 for a single bottle of 1945 Romanée-Conti at Sotheby's sale.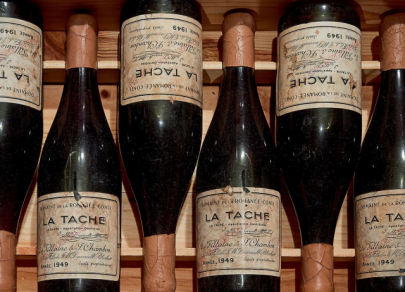 Screaming Eagle Cabernet Sauvignon 1992
A bottle of Screaming Eagle Cabernet Sauvignon, California's original and most sought-after cult wine in the world, was sold for $500,000 in 2000. Every year, Screaming Eagle Winery produces only 500 bottles of its signature drink from the Napa Valley. Limited supply explains the high cost of its wine, with a six-liter bottle of 1992 Screaming Eagle Cabernet Sauvignon having a price tag of $500,000.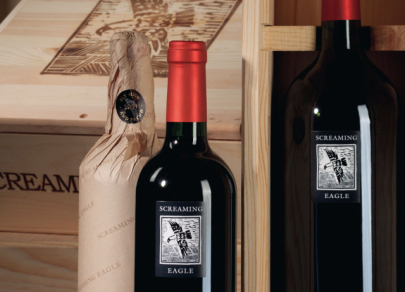 Château Mouton-Rothschild 1945
Château Mouton-Rothschild, a famous winery near Bordeaux, has long become a synonym for quality, and its wine has gone down in history as one of the world's costliest. In 1997, an anonymous buyer purchased a bottle of 1945 vintage red for $310,000. The 1945 Mouton is also called "Victory Vintage" as it was produced in the year World War II had ended.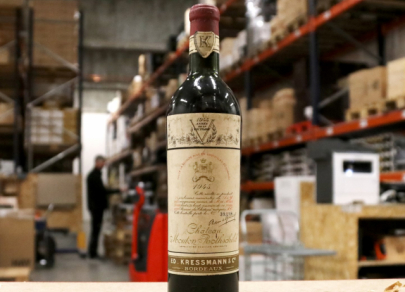 Château Cheval Blanc 1947
Château Cheval Blanc 1947 is oftentimes called a wine legend. It is a composition of blends of 50% Cabernet Franc and 50% Merlot. The grapes it was made of had an exceptionally high sugar content owing to the unusually hot summer of 1947. By harvest time, grapes had almost turned into raisins. They came warm to the winery, which ultimately affected the strength of the wine, and it tasted like port wine. The last six-liter bottle of 1947 Château Cheval Blanc was sold for $304,000 in 2010.