FX.co ★ World's most expensive weddings
World's most expensive weddings
Said Gutseriev and Khadija Uzhakhovs
Said is the son of billionaire Mikhail Gutseriev, who owns SAFMAR Group, a large Russian diversified conglomerate. Last year, the businessman, whose capital totals $2.5 billion, took the 60th place on the list of the richest people in Russia. He married off his son in 2016. According to the media, the wedding ceremony cost more than $1 billion. World-famous celebrities, namely Sting, Jay Lo, and Enrique Iglesias, performed there. The price of the bride's dress exceeded $20,000.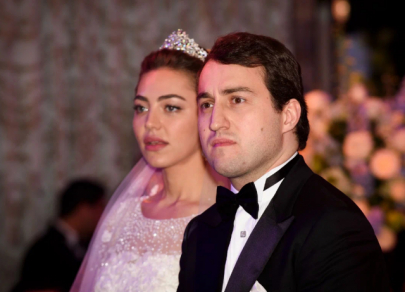 Prince Charles and Lady Diana
Frequently called "the wedding of the century", Princess Diana and Prince Charles's wedding took place on July 29, 1981. The iconic wedding was watched on television by 750 million people. The royal wedding cost almost $150 million. The price of the princess's dress amounted to $43,000. Notably, the dress was not the most expensive item on the list expenditures. The royal family spent an extra $1.8 million on heightened security measures because of a potential threat by the Irish Republican terrorists.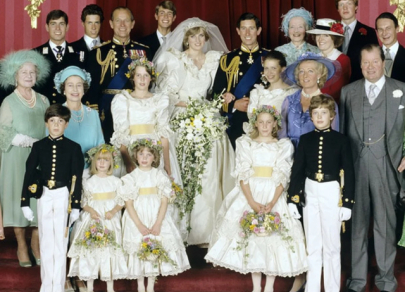 Isha Ambani and Anand Piramal
According to the latest estimates, the fortune of Asia's richest man Mukesh Ambani is worth almost $90 billion. Naturally, he did not skimp on the wedding of his only daughter. Isha Ambani married a well-known Indian businessman - Anand Pyramid in 2018. A lavish wedding, with more than 5,000 invited guests, cost $100 million. Nearly $12 million was spent on the bride's festive outfit in the national style. To keep guests entertained, the family organized a private Beyonce concert.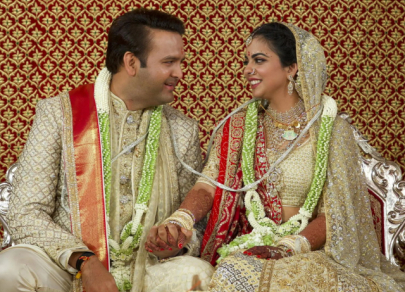 Vanisha Mittal and Amit Bhatia
Owner of the steel empire Lakshmi Mittal also arranged a luxurious wedding for his daughter Vanisha. She married investment banker Amit Bhatia in 2004. The six-day wedding holds the official title of 'most expensive wedding' in the Guinness World Records. It was worth $80 million. Moreover, the event took place at the Palace of Versailles in France with more than a thousand guests attending the event.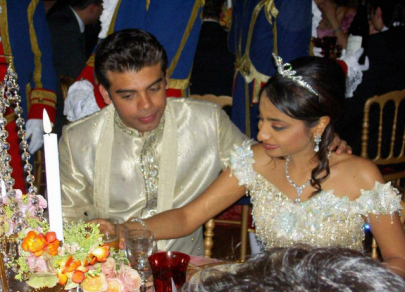 Prince Harry and Meghan Markle
Like his father Prince Charles, Harry also decided to spend a hefty amount on his wedding. Prince Harry and Meghan Markle tied the knot in 2018 at St. George's Chapel. The ceremony was worth $45 million with the bulk of the cost going to security. The wedding attires of the bride also ate out a great amount of the money. Instead of one outfit, the Duchess of Sussex decided to wear two dresses. The dress from Givenchy cost $265,000 and the price of the second one from Stella McCartney totaled $157,000.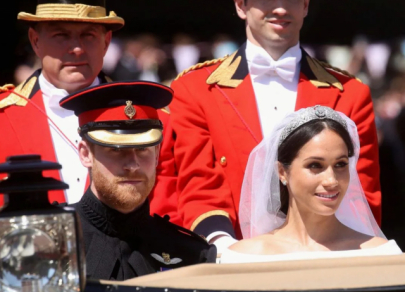 Prince William and Kate Middleton
Prince Harry's older brother got married 7 years earlier. William's bride was Kate Middleton. Their wedding also went down in history as one of the most expensive. It cost just over $40 million. The newlyweds spent a large bulk of money on security, birthday cakes ($800,000), and flowers ($95,000). Kate stunned in a $400,000 Alexander McQueen gown.