Technical analysis: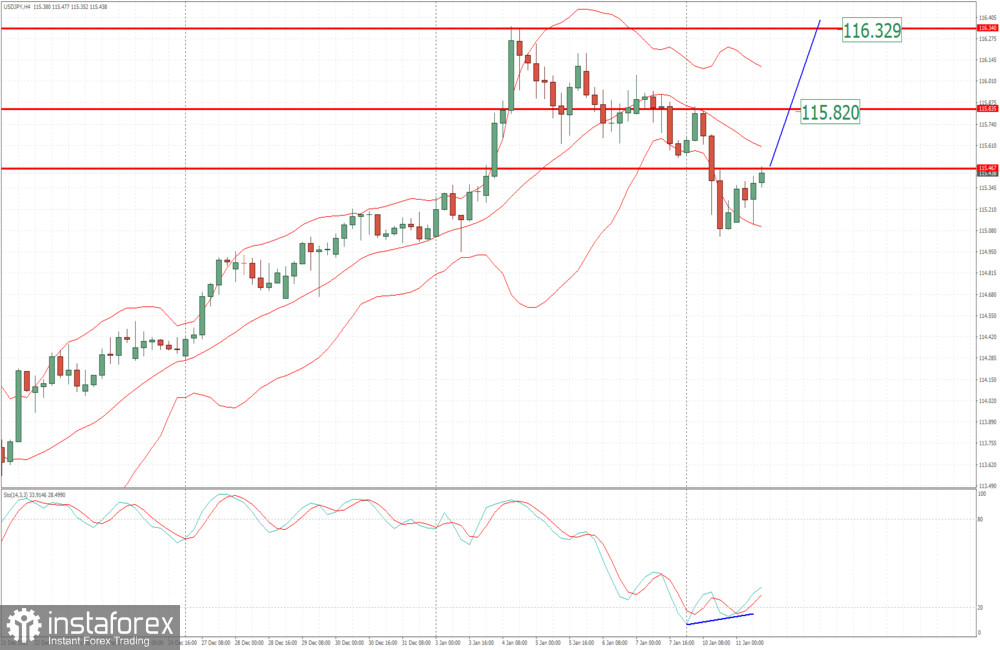 Gold has been trading upside today and I see potential for the upside breakout of the key intraday resistance at $115,46.
Trading recommendation:
Watch for the breakout of key resistance at 115,46 and potential upside continuation.
Watch for buying opportunities on the breakout with the potential upside objectives at 115,80 and 116,30.
Stochastic oscillator is showing fresh bull cross and bullish divergence, which is sign n
Support level is set at the price of $1,802
The short-mid trend is still upside....