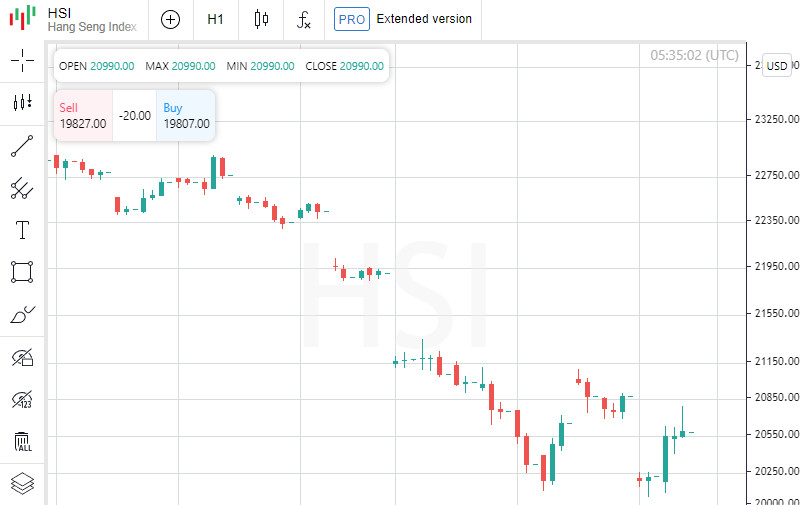 As of 07:28 GMT+2, the Shanghai Composite Index is down 1.3% to 3266.73 points, the Shenzhen Composite Exchange is down 1.47% to 2141.27 points, the Hong Kong Hang Seng Index is by 3.75%, up to 19783.61 points. The Australian S&P/ASX 200 is up 1.12% to 7142.4 points, while the Japanese Nikkei 225 is up 1.09% to 25429.5 points. South Korean KOSPI is down 0.73% to 2641.85 points.
Asian stock markets are mostly negative on Monday as investors watch the developments around Chinese companies listed in the US. Earlier, the US Securities and Exchange Commission presented a list of five companies that may be delisted.
According to Daily FX analysts quoted by the Wall Street Journal, the quotes of Chinese technology giants listed on US stock exchanges have been falling for the second day in a row due to fears of delisting them.