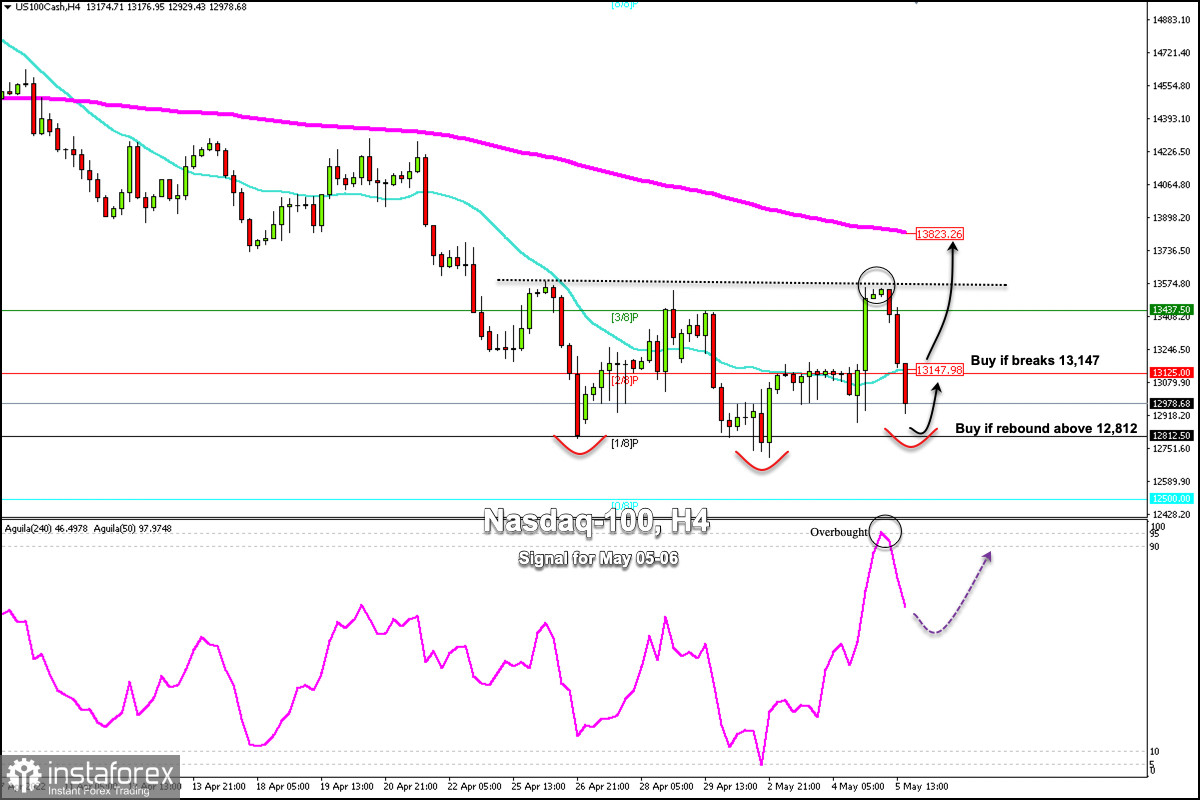 The Nasdaq 100 technology index (#NDX) fell from the high of 13,546 in the Asian session. It was unable to consolidate the gains driven by the Fed's announcement.
In the American session, it dropped below the 21 SMA and below 2/8 Murray. Accumulating a loss of almost 700 pips, this is a sign that the market could be consolidating for a rally towards the 200 EMA at 13,823 in the coming days.
The key is to expect a technical bounce around 1/8 Murray at 12,812. This level could be a key point to buy the Nasdaq-100, only if it consolidates above this area.
On the 4-hour chart, we can see the formation of a fractal that is a positive sign. If we see chart the formation of the fractal on the chart, the Nasdaq-100 has been defending the level of 12,700 as a strong support since April 26 aiming to reach the psychological level of 14,000.
We can see that on May 4, the eagle indicator reached the overbought zone which is also a sign that the Nasdaq-100 could continue its downward movement in the next few hours and reach the support at 12,800.
A daily close below 12,750 will be a negative sign for Nasdaq (NDX) and we could expect a further downside to 0/8 Murray at 12,500.
Our trading plan for the next few hours is to wait for a consolidation around 12,812 to buy or if it returns above the 21 SMA located at 13,147, we could buy with targets at 13,500 and 13,823.