Gold dropped in the last hours signaling that today's rebound could be only a temporary one. It was trading at 1,846 at the time of writing. In the short term, it is trapped within a narrow range. Technically, the price action signaled a potential downside movement after escaping from an up channel.
Today, the US data disappointed investors but XAU/USD remains under pressure after the FOMC Meeting Minutes report that was released last night. As you already know, the FED is expected to increase the Federal Funds Rate by 50bps in the next monetary policy meetings.
In the short term, XAU/USD increased a little only because the US Prelim GDP dropped by 1.5% more versus 1.3% estimates.
XAU/USD Distribution!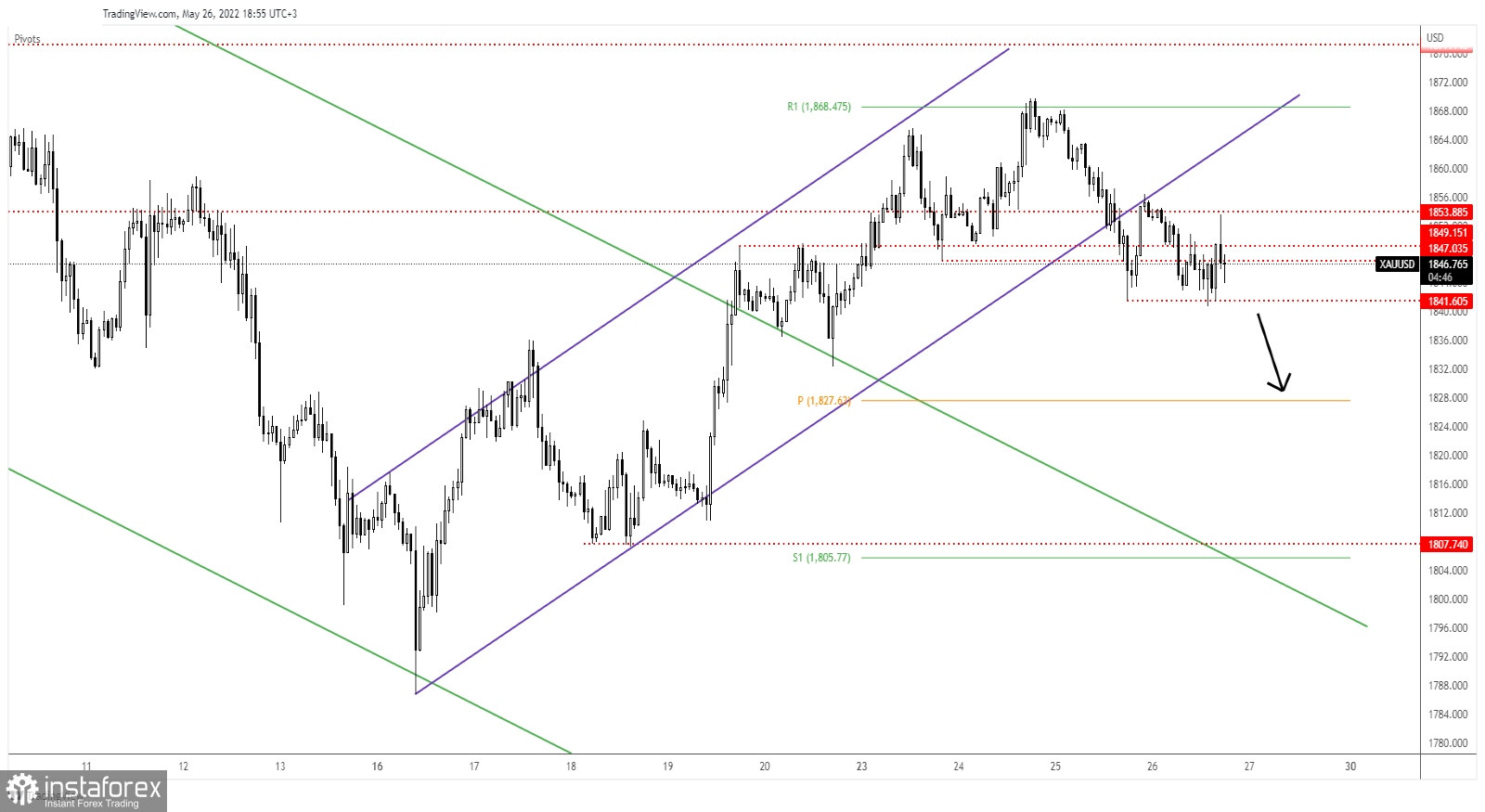 As you can see on the H4 chart, the yellow metal is trapped between 1,853 and 1,841 levels. It has retested the broken uptrend line but it has failed to take out the static support represented by the 1,841. In the short term, it could continue to move sideways.
XAU/USD registered a false breakout above 1,849 former high signalings that bearish pressure is high. After breaking below the uptrend line, Gold was somehow expected to develop a strong drop.
XAU/USD Forecast!
Gold could activate a larger drop if it drops and closes below 1,841 former low. This scenario could bring new selling opportunities.