The EUR/USD pair rallied at the time of writing as the Dollar Index extended its drop. It was trading at 1.0825 and it seems determined to approach and reach new highs. DXY's further drop may force the greenback to lose more ground versus its rivals.
Fundamentally, the USD took a hit from the US Prelim GDP which dropped by 1.5% versus 1.3% expected, while the Pending Home Sales dropped by 3.9% versus 1.9% expected. The Unemployment Claims indicator was reported at 210K in the last week versus the 217K expected.
EUR/USD Strongly Bullish!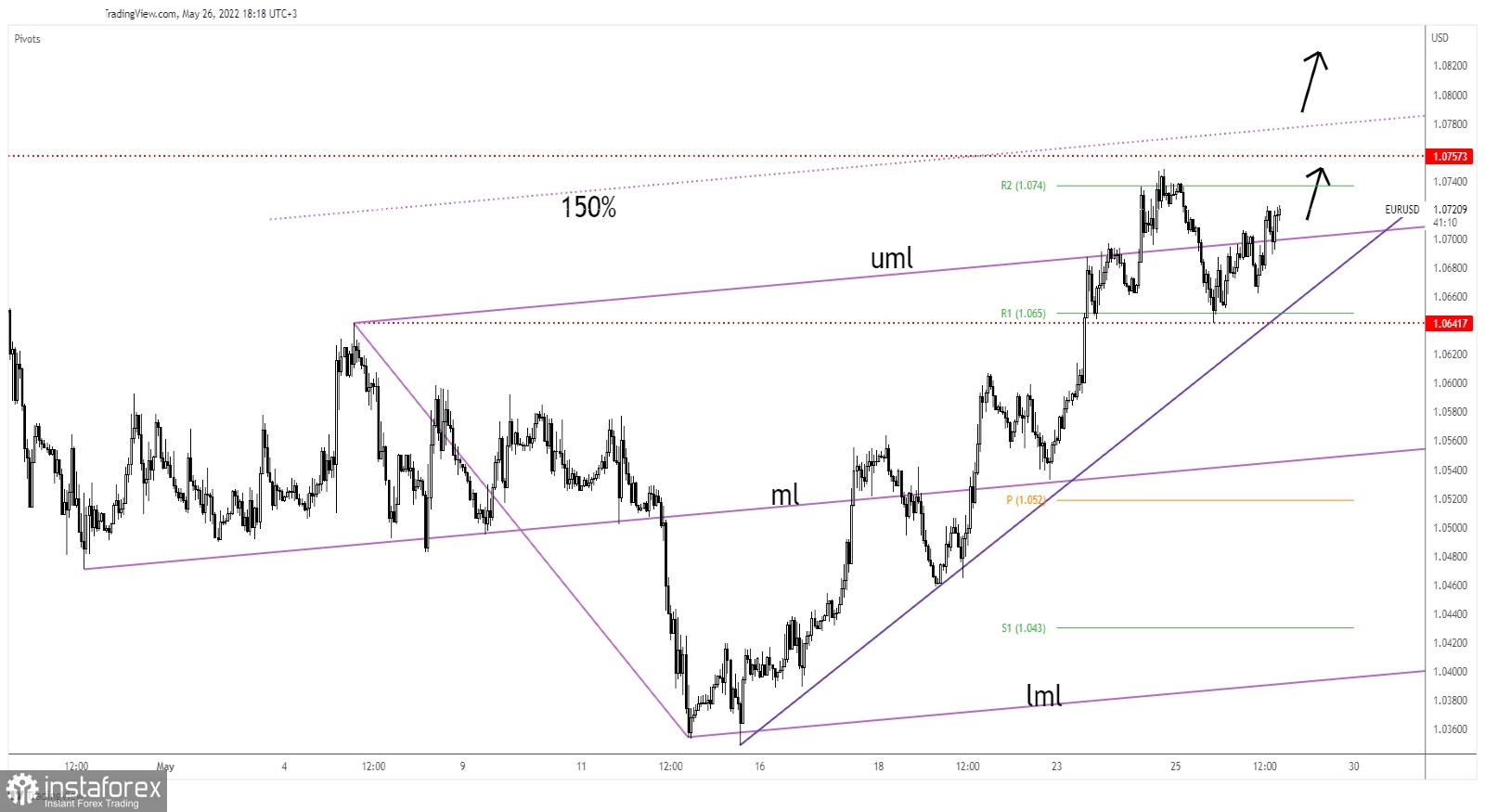 The EUR/USD pair retreated a little but it has found support on the 1.0641 and now it has started to grow again. It has validated its breakout above the upper median line (uml) and it seems poised to approach and reach the weekly R1 (1.0740) which stands as a static resistance.
Its failure to test and retest the uptrend line signaled strong upside pressure, and strong buyers. 1.0757 stands as a major static resistance, it remains to see how it will react when reaches this key level.
EUR/USD Outlook!
In the short term, the bias is bullish, still, an upside continuation needs strong confirmation. False breakouts above R2 (1.0740) and through the 1.0757 may signal that the leg higher ended and that the rate could turn to the downside. Actually, only a valid breakdown below the uptrend line could activate a new sell-off.
Jumping, closing, and stabilizing above the 1.0757 could signal a larger upwards movement and could bring new long opportunities.