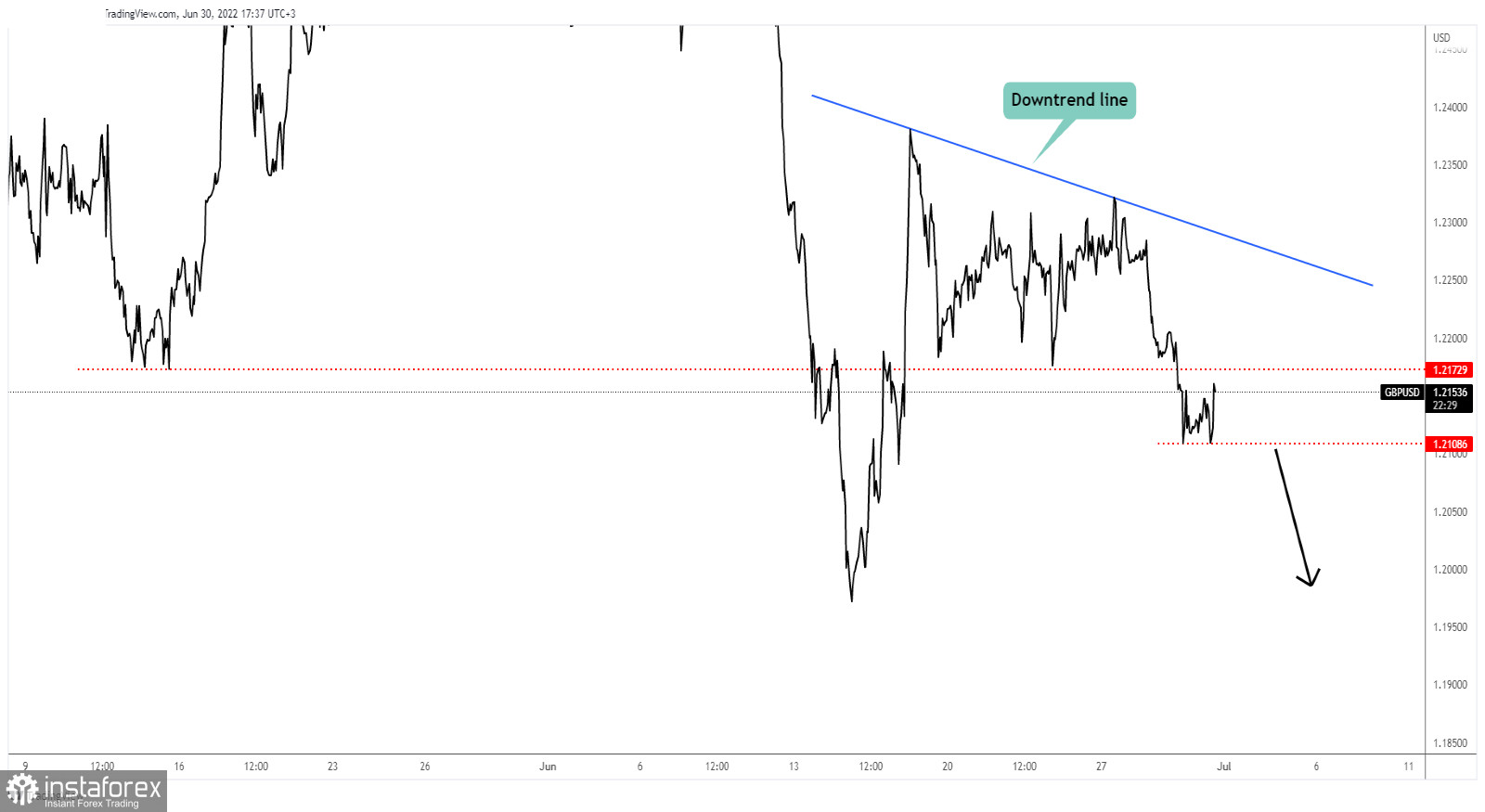 GBP/USD Temporary Growth?
The GBP/USD pair dropped as low as 1.2108 where it has found strong demand. Now, it has increased and it is almost to reach the 1.2172 former low which represents an upside obstacle (the downside obstacle turned into an upside obstacle).
Technically, as long as it stays under the downtrend line, the price could drop deeper. The 1.2108 former low represents a downside obstacle. After its massive drop, a temporary rebound was natural.
GBP/USD Trading Conclusion!
The GBP/USD pair is trapped between the 1.2172 upside obstacle and the 1.2108 downside obstacle. Jumping and stabilizing above the upside obstacle may signal further growth towards the downtrend line.
Dropping below 1.2108 could activate more declines and could bring new selling opportunities.