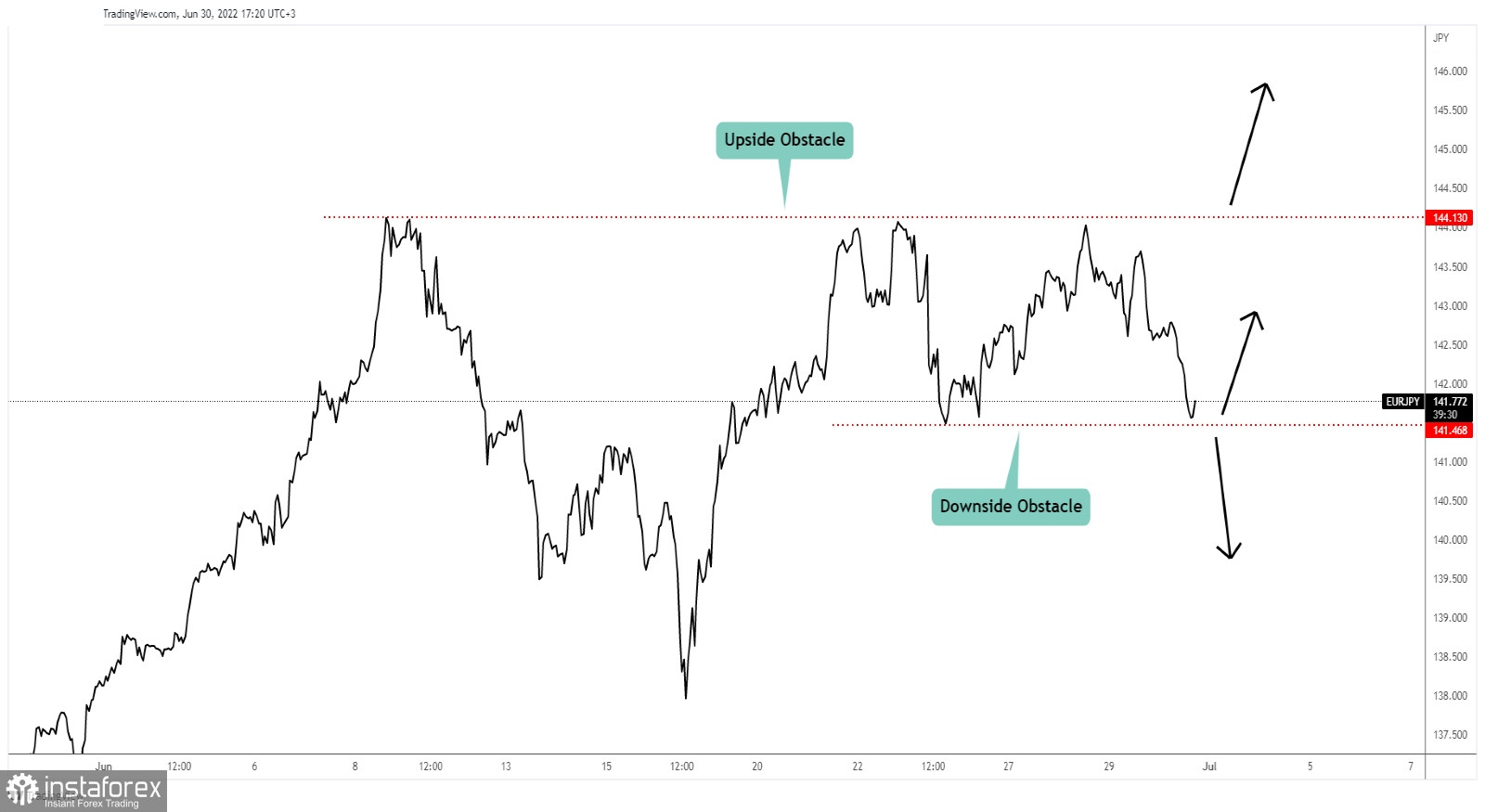 EUR/JPY Above Downside Obstacle!
The EUR/JPY pair dropped significantly today and now is almost to reach 141.46 former low which stands as a downside obstacle. In the short term, it moves somehow sideways between 141.46 and 144.13 levels.
Escaping from this range formation could bring us a clear direction and new opportunities. After its strong drop, we cannot exclude a temporary rebound.
EUR/JPY Trading Conclusion!
After its failure to jump above the 144.13 upside obstacle, the EUR/JPY pair signaled exhausted buyers and a potential downside movement. Dropping and stabilizign below 141.46 could activate more declines. This scenario could help the sellers to catch a new downward movement.