Good afternoon. Let us continue analyzing the market situation using the Elliott Wave theory.
EURUSD H4: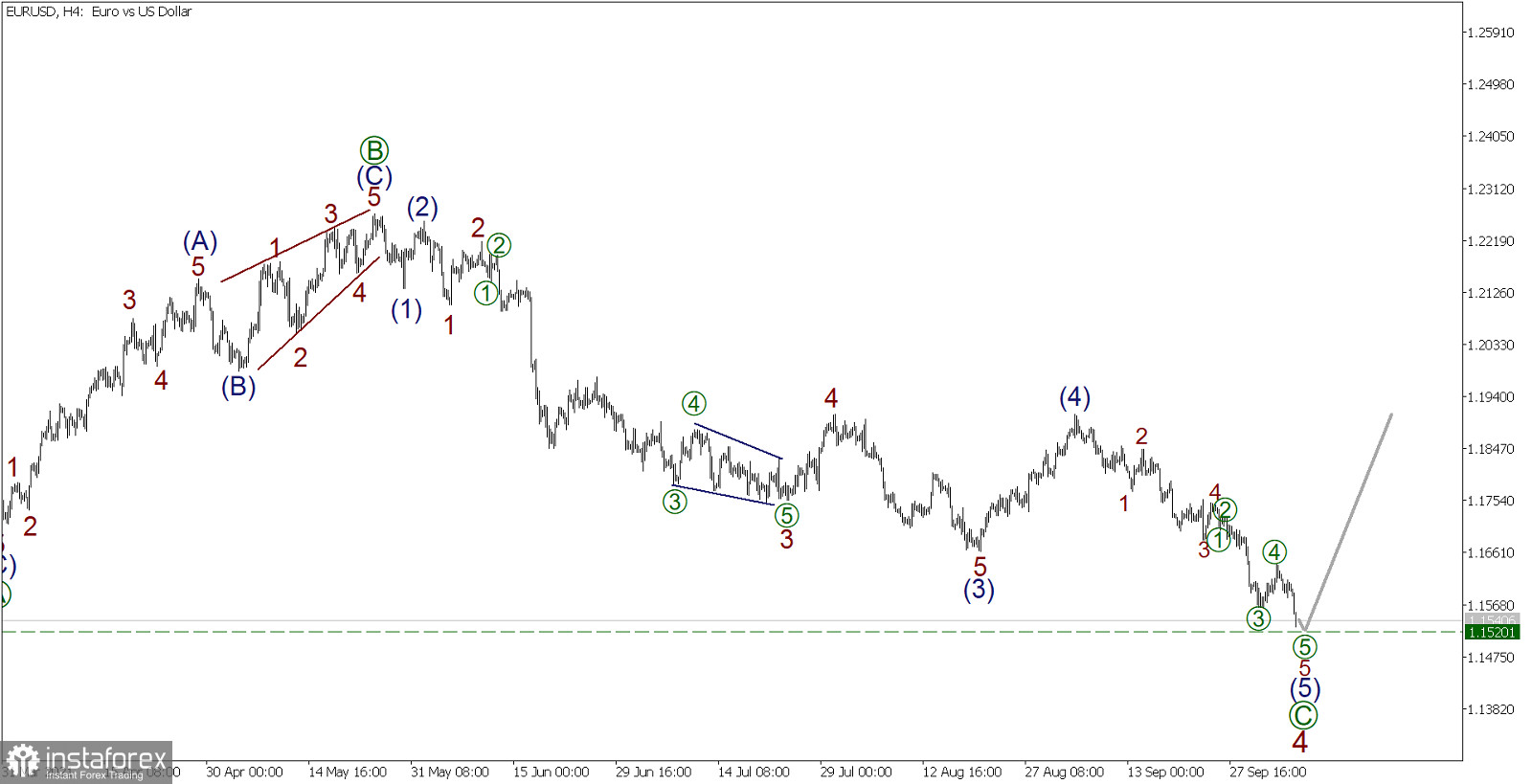 The euro/dollar pair continues the formation of the sideways correction 4. It is a part of the [A]-[B]-[C] wave. On the four-hour chart, we see an upward correctional wave [B] that is a zigzag (A)-(B)-(C). Now, the price is at the end of the downward wave [C]. It represents the impulse (1)-(2)-(3)-(4)-(5).
On a smaller wave level, we can see the formation of a bearish wave (5). It is marketed by red subwaves 1-2-3-4-5. During the recent week, subwave 5 has been forming. The subwave 5 will be completed and the formation of the final small wave [5]. It is likely to end at the level of 1.1520.
Once the price reaches this level, the market may reverse. In this case, we will see a rise in a new wave.
Under the current conditions, it is possible to open sell positions or wait for the confirmation of the bullish trend and open buy orders.
I wish you profitable trading.