Although the recent rally in USD / JPY is a pot of gold, not everyone was able to participate in it. But traders can still take chances on the CAD / JPY and CHF / JPY pairs.
CAD / JPY: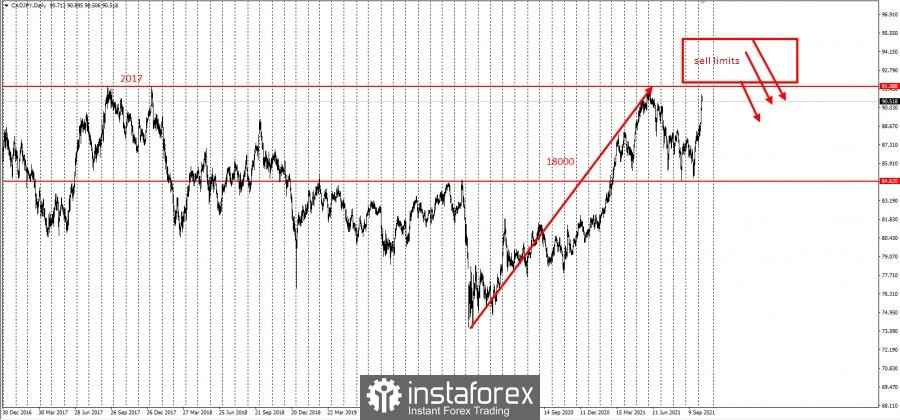 CHF / JPY: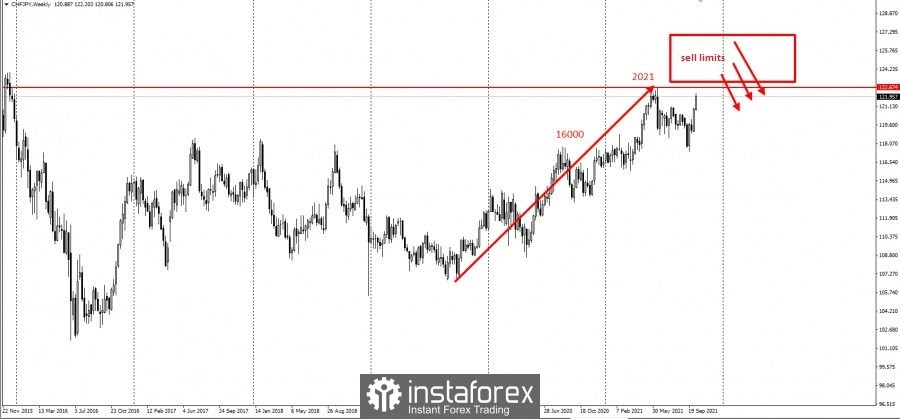 Since both pairs are near their yearly highs, traders can place sell limits in an increment of 500 pips. The volume should be 0.01 standard lot for each $ 1000 of the deposit.
This analysis is based on "Grid trading."
Good luck and have a nice day!