Last Friday, a long lower shadow was formed for the USD/JPY pair with an almost absent body of the daily candle. The price is developing growth this morning. This is an independent sign of further growth. The Marlin Oscillator turns up, preparing to return to the positive area. An exit above the MACD indicator line, above the 115.07 mark, is able to return the price to further medium-term growth.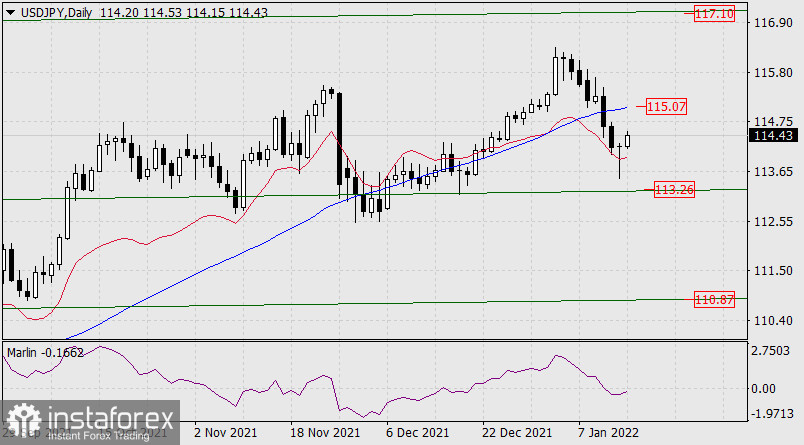 However, as long as Marlin is in the negative area and the price is below the MACD line, there is still a risk of another short-term drop down to support the price channel to the 113.26 mark.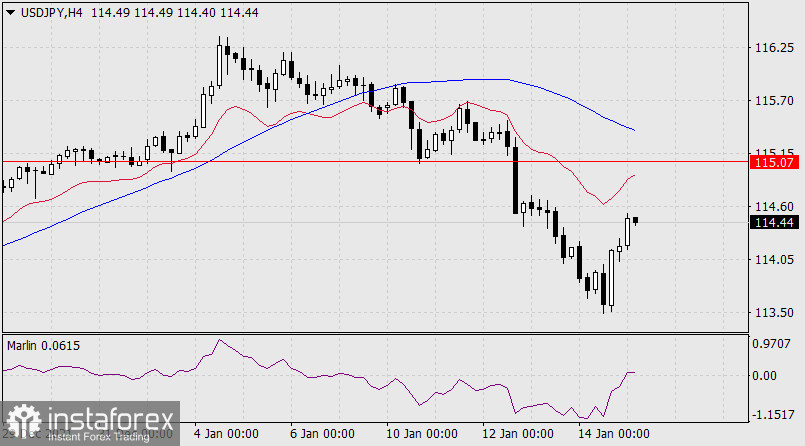 The price as a whole is in a downward position on the four hour scale, as it is below the balance and MACD indicator lines. The Marlin Oscillator gives a primary reversal sign by the exit of the signal line into the positive area. We are waiting for developments at the key level of 115.07.