On Wednesday, US stock index futures were falling, signaling a possible slowdown in a recovery of the market, as traders became more cautious after yesterday's comments from Federal Reserve Chairman Jerome Powell. Treasury yields declined slightly. Dow Jones Industrial Average futures dropped by 0.59% or 190 points, while S&P 500 futures slipped by 0.77%. The high-tech NASDAQ fell by 1.09%.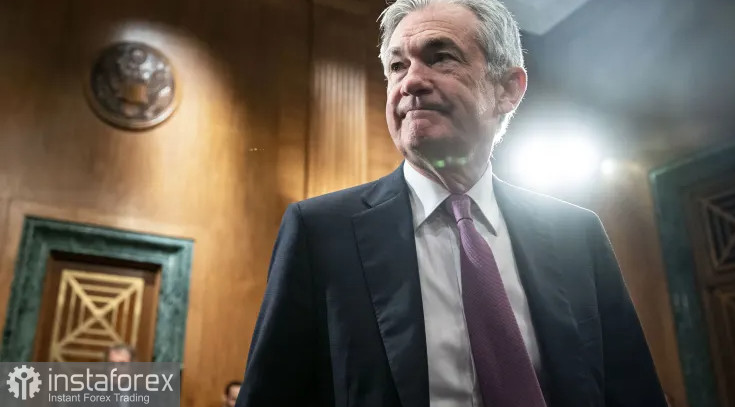 The S&P 500 index gained 2% yesterday as investors' interest in risky assets was restored. However, after Powell said the Fed wouldn't hesitate to tighten policy further if necessary, traders began to back away from buying risky assets, fearing that higher rates and rising inflation could send the economy into recession. "The US central bank will keep raising interest rates until there is "clear and convincing" evidence that inflation is in retreat," Powell said.
The recovery of risk appetite also remains quite moderate, not only against the background of tighter monetary policy but also Russia's military special operation in Ukraine, as well as the ongoing quarantine restrictions imposed in China.
High volatility is expected to continue as traders and investors look to buy cheaper assets, especially shares of technology companies. The Fed's fight for a soft economic landing will keep investor appetite at a reasonably acceptable level, which will keep the market from plummeting. The market has reached the levels that if broken through, would signal the beginning of a bearish trend in the S&P 500, which would completely change the situation.
Premarket
Shares of Paramount Global jumped after it was reported that Warren Buffett's Berkshire Hathaway announced it was buying a stake in the media company. The stock increased by 15.4% yesterday and continues to trade in the green territory today during the premarket. According to the data, Berkshire bought 68.9 million shares of Paramount to get a stake worth $2.6 billion. Berkshire Hathaway also bought nearly $3 billion worth of Citi stock in Q1 2022. The bank's stock has lagged behind the rest of the financial sector over the past 12 months, down by nearly 40%, while the Financial Sector SPDR ETF has fallen only by 12% over the same period.
Walmart shares fell by 1.9% in premarket trading after declining by 11.4% yesterday because of a report that signaled a sharp drop in the company's earnings. The retailer's stock suffered its worst one-day loss since 1987.
Carrier Global shares tumbled by 2.7% in premarket trading after Bank of America Securities downgraded the stock to "neutral" from "buy."
Analog Devices, a manufacturer of chips, reported adjusted quarterly earnings of $2.40 per share, $0.29 above estimates, and reported better-than-expected revenues. The company said it was able to boost production despite supply chain problems. Analog Devices shares added 1.9% during the premarket.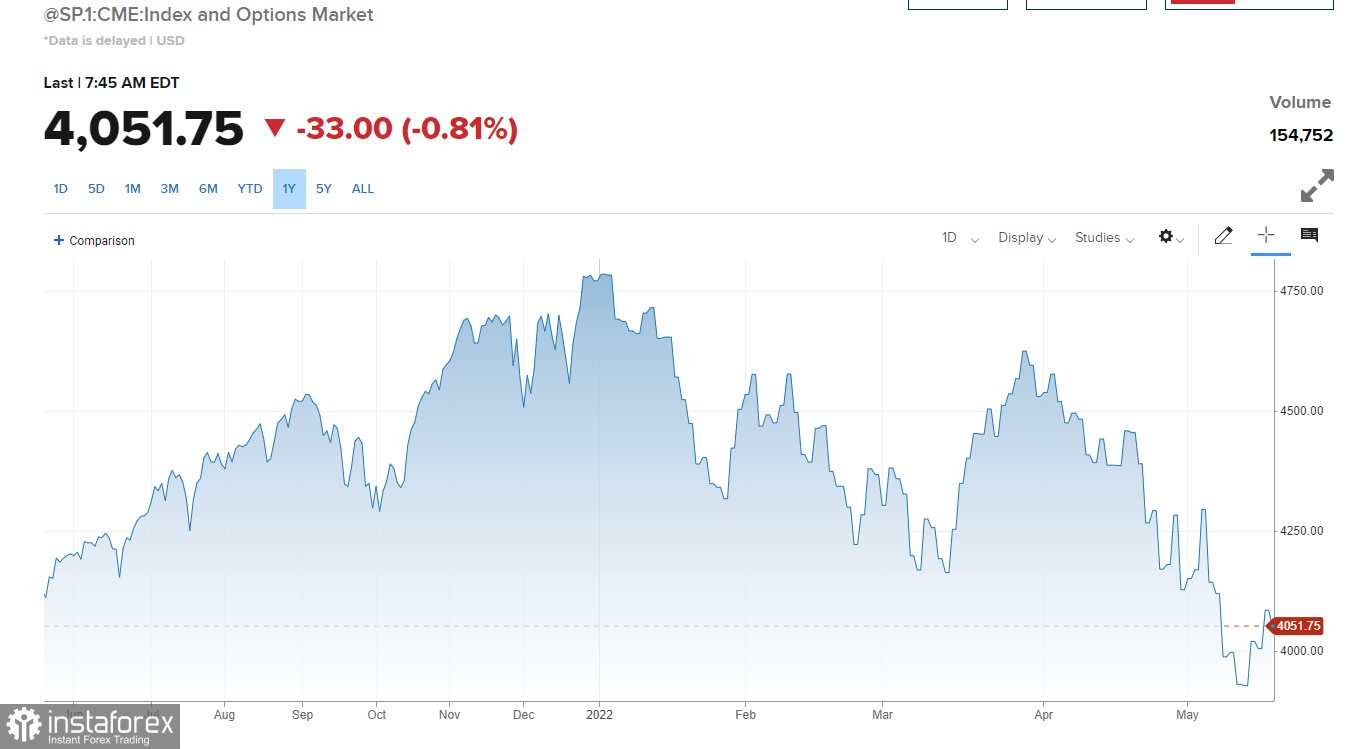 As for the technical picture of the S&P 500
Bulls managed to reach $4,069 yesterday but completely lost control over it during today's premarket, which could put pressure back on the market. If the asset returns to $4,069 during the regular session after the US data release, it would be an excellent point to build up new long positions in the trading instrument, which would bolster the confidence of traders counting on an upward correction. If the price fixes above $4,116, the next resistance would make it possible to return to $4,157. In the case of pessimism and another talk about high inflation and the need to fight it, as well as weak US data, we will see a major sell-off below $4,069. A decline in the trading instrument below that level would quickly push it to a low of $4,037. If you missed this range, it is better to postpone buying the trading instrument until it reaches the low of $4,005.