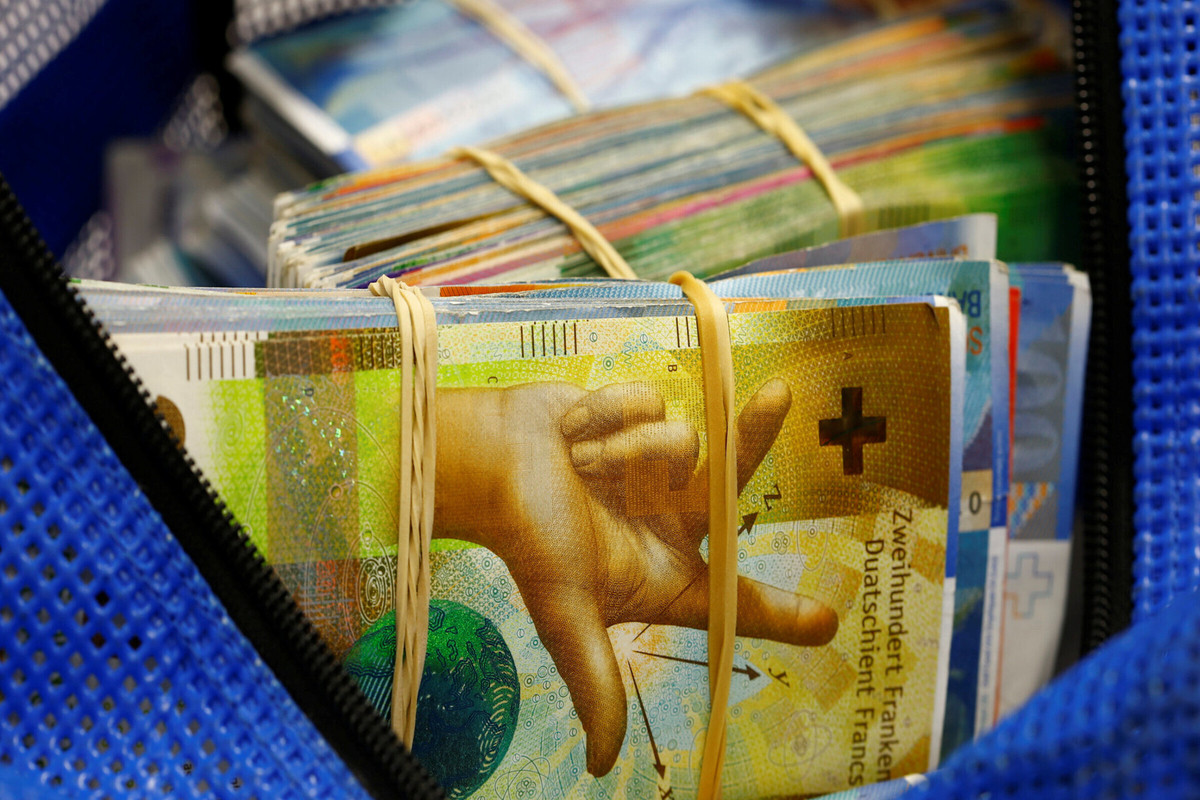 The US dollar's rally has run out of steam, as other major currencies, particularly the Swiss franc, take advantage of the situation.
Over the past 14 weeks, USD increased by 10%, propelled upwards by the hawkish policy of the Federal Reserve.
Rising risks of global recession have prompted investors to shift away from risky assets, giving support to USD.
However, the US dollar has declined by 1.5% since Monday, in its worst weekly performance since early February.
The US dollar index fell to 102.96 points early on Friday. A week earlier, USDX jumped to 105.01, reaching the highest level since January 2003.
The yield of 10-year US Treasury bonds dived to a 3-week low of 2.772% late on Thursday, negatively affecting the US dollar.
The drop in yields was triggered by intensifying risk-off sentiments in the market. Investors are worried that aggressive hawkish policies by major central banks could weigh down on global economic growth.
The Federal Reserve has already increased interest rates twice in 2022. Market players are now pricing in two increases by 50 basis points in June and July.
However, investors are anxious that the war in Ukraine, which has no signs of stopping, and continuing COVID-19 lockdowns in China could send inflation even higher in the next few months.
These factors are increasing inflationary risks, as well as concerns about the Fed lagging behind schedule.
The US regulator would have to hike the rates faster than anticipated to keep up with inflation. However, it could tip the economy into a recession.
Rising risks of a US economic slowdown have prompted traders to shift from risky assets to defensive ones.
CHF took advantage of panic in the US stock market, rising by 1.69% against USD on Thursday.
The Swiss currency also found support in recent comments by Thomas Jordan, the chairman of the Swiss central bank. Jordan stated that the Swiss National Bank was not a hostage to other central banks and decided its own independent monetary policy with a focus on price stability.
CHF is close to posting its biggest weekly gain since March 2020. The Swiss franc has increased by 2.9% against the US dollar since Monday.
USD/CHF closed in negative territory for 3 straight trading sessions this week. The pair retraced by 300 points from 1.0065, the level it held on May 12.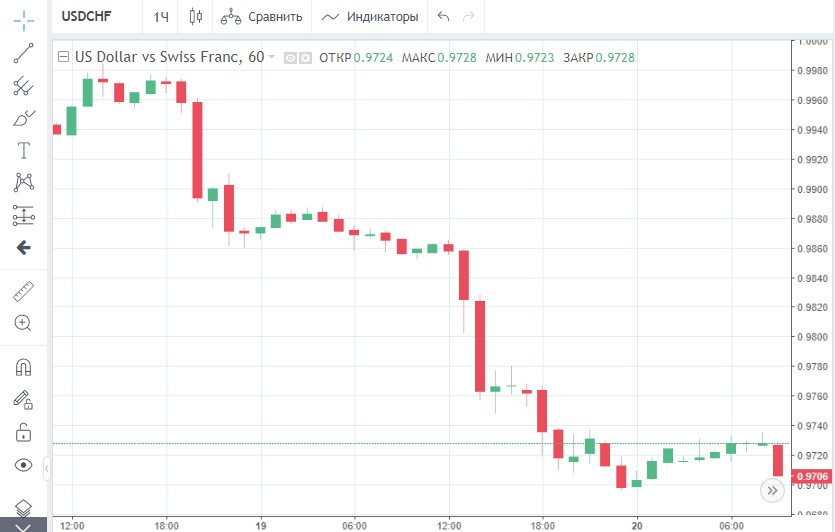 Last week, CHF reached parity with USD for the first time in 2 years. However, it is unlikely to return to 1.000 in the short term.
USD/CHF tested the 2-week low near 0.971 late on Thursday. Further downward movement below 0.970 could set the stage for a bigger rebound in the future.