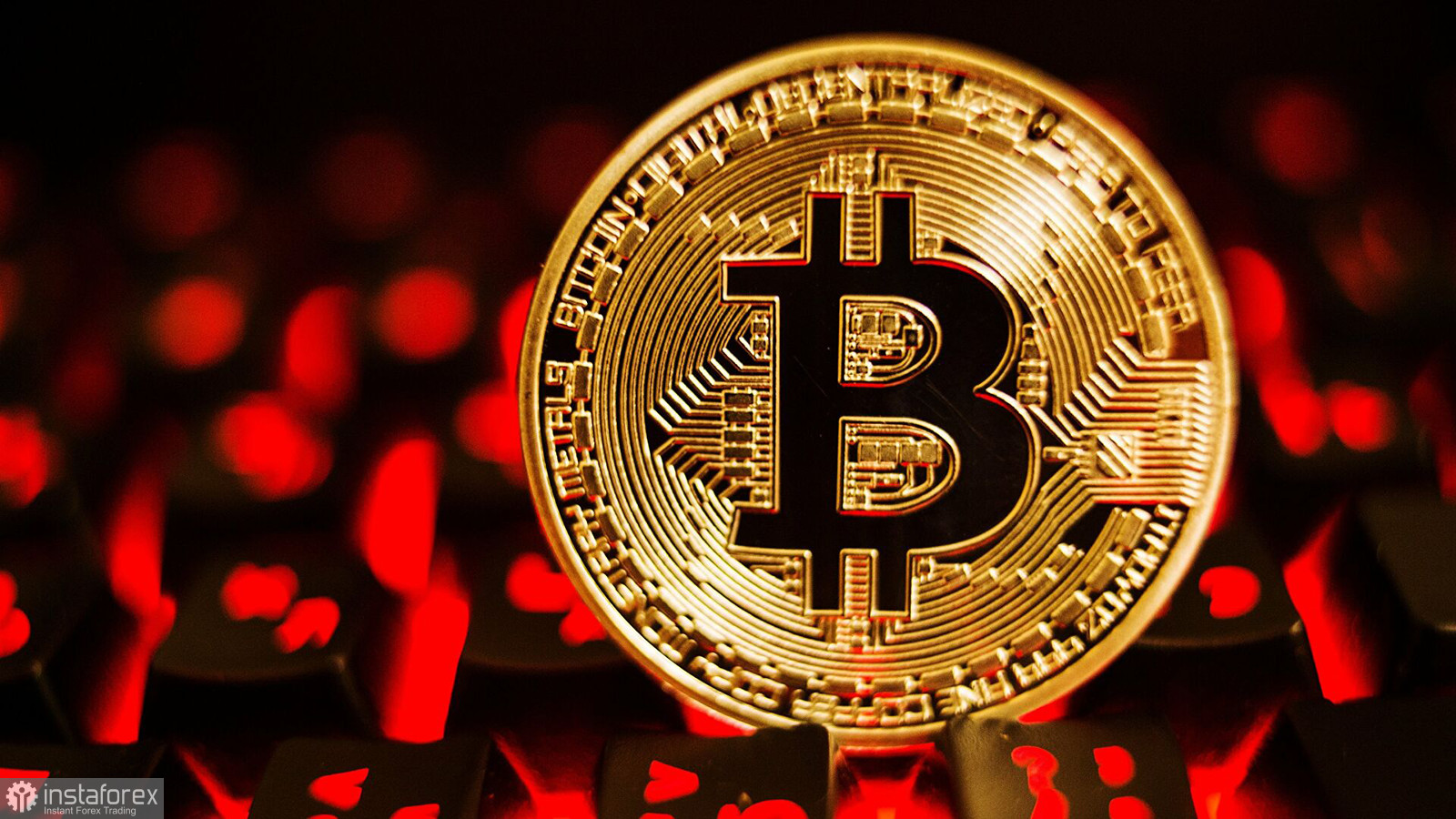 The current situation for bitcoin on the 4-hour TF is also quite persuasive and leaves no room for doubt. For a very long period, a clean descending channel has been maintained. The coin is currently at its bottom limit and is not even attempting to climb above it. As a result, following a minor correction that has no bearing whatsoever, bitcoin may soon continue its descent.
Although one of the primary reasons for bitcoin's recent decline has been a banal drop in interest in cryptocurrencies, there are other reasons for the collapse. They haven't altered in recent months, as we have already said. The Fed's activities are strongly reflected in numerous markets, and it is not simply on the warpath against inflation. The US stock market is declining, the value of cryptocurrencies is decreasing, treasury bond yields are increasing in demand, and bank deposit rates are rising. As a result, a global flow of capital from one market to another is currently occurring. Being one of the riskiest assets in the world, it is no surprise that bitcoin suffers. After all, the demand for safe assets rises as the Fed rate rises, becoming more appealing.
Additionally, money does not just appear. Investors must remove their funds from risky assets to invest in secure ones. And the more bitcoin may decline, the higher the Fed rate can increase.
Additionally, the Fed won't even stop there; in July, it may increase the rate by an additional 0.75%. Remember that a 0.25% increase is considered "normal." An "aggressive approach" is already regarded as being 0.50%. However, inflation in the United States continues to break records and is unaffected by a rate increase to 1.75%. Since the Fed has officially declared that fighting inflation is the "main goal," there is no doubt that the rate hike next month will not be the last. And if that is the case, cryptocurrencies still have plenty of time to fall. As a result, we believe a "bearish" trend will persist until 2022, when you can profit by selling bitcoin.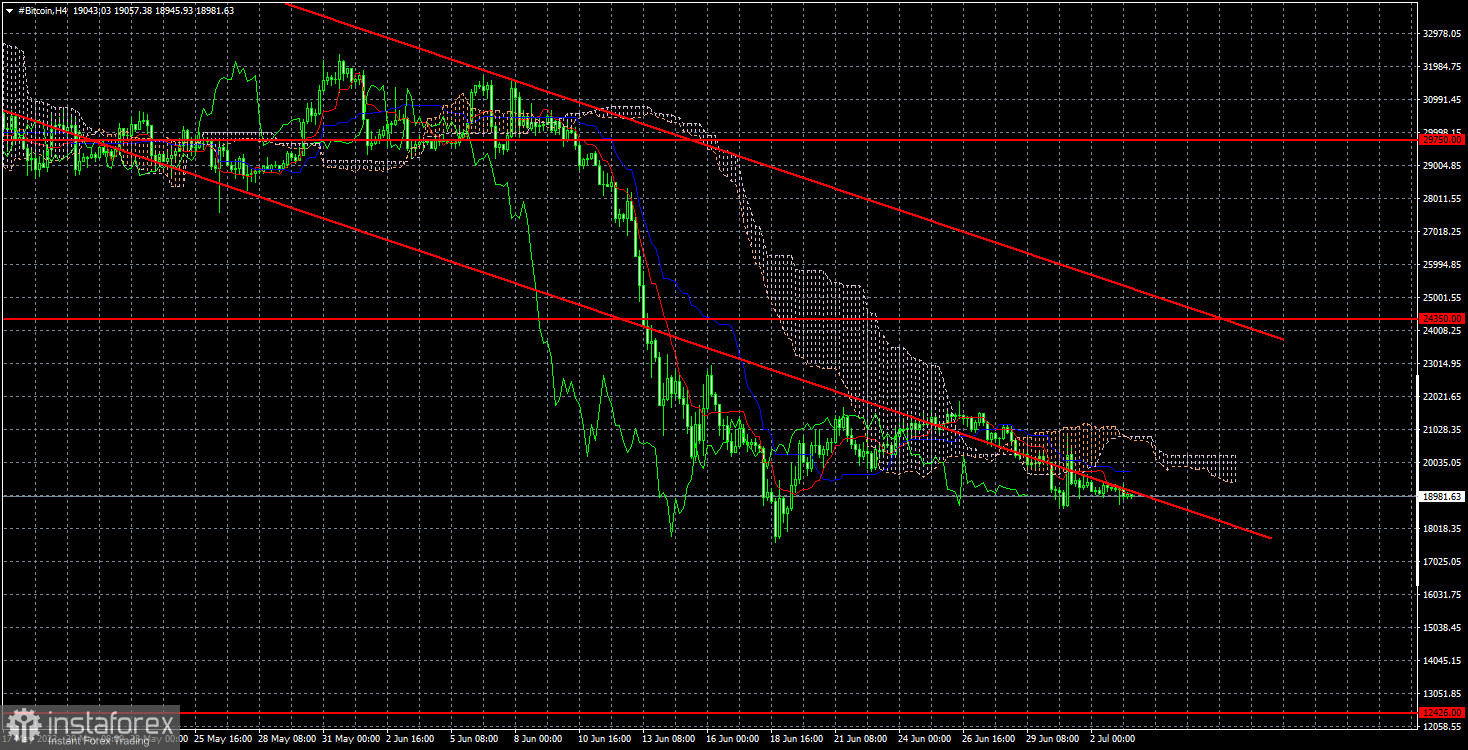 On the 4-hour timeframe, the "bitcoin" quotes fell below $ 24,350. Because it was impossible to gain a foothold above the descending channel, the target has remained at $ 12,426. It is not recommended to consider buying bitcoin now; in general, you should wait for at least a consolidation above the channel. Of course, there will be times when the price is very appealing, but we want to remind you that the last "bullish" trend did not begin out of nowhere, but only after the Central Bank began to ease monetary policy. As a result, a new upward trend may begin in three years or even later.