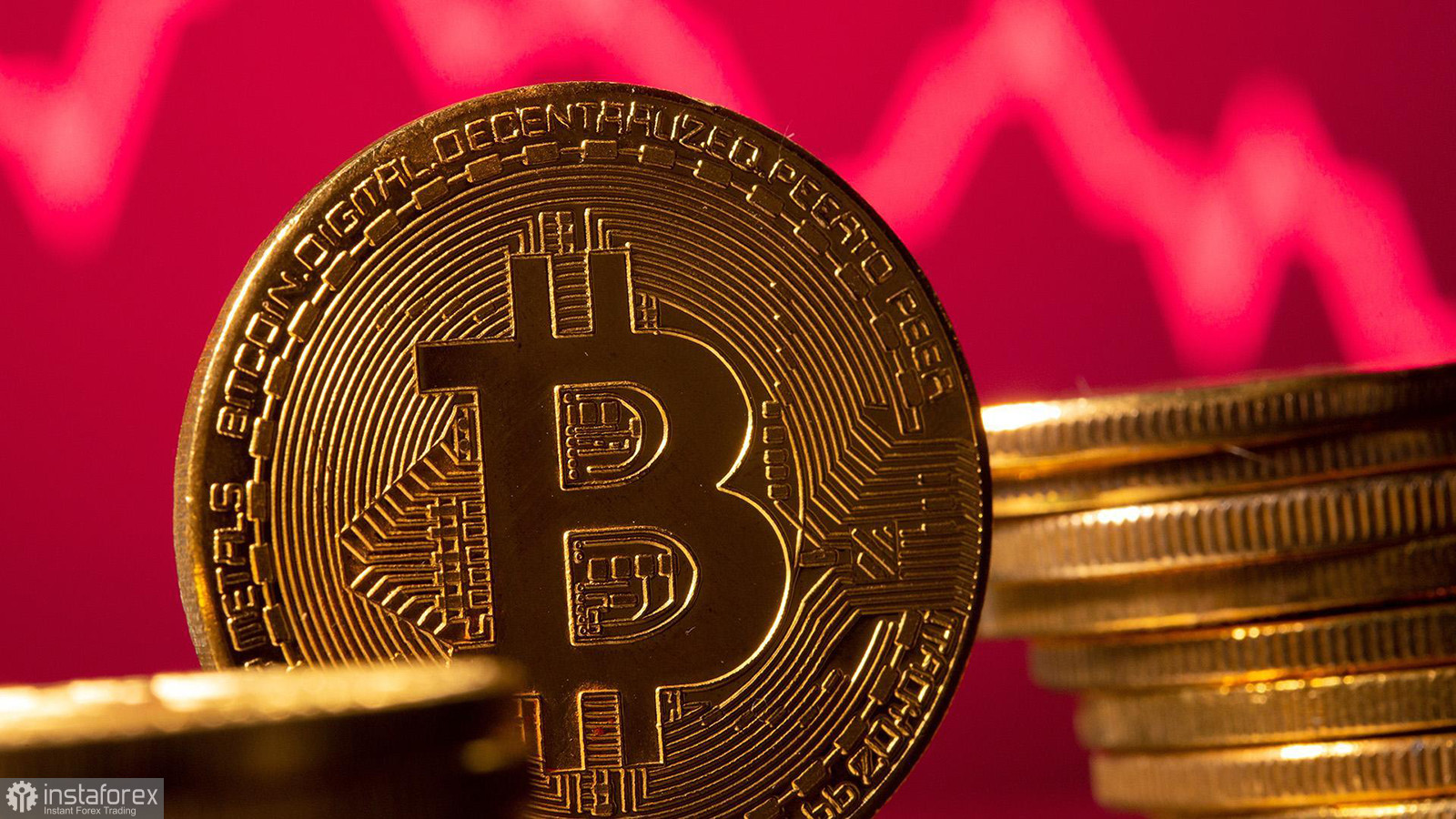 We have already identified why bitcoin is most likely to keep declining in earlier publications. The scenario outlined is, in our opinion, the most probable. It should be reminded that you should never take anyone's forecasts at face value. The market is a very intricate system that many unpredictable factors can impact. Who could have foreseen the outbreak of the epidemic, the central banks' lowering interest rates to zero, and the extensive quantitative easing initiatives that enabled bitcoin to reach approximately $ 80,000? Generally speaking, the last "bullish" trend would not have occurred if there had not been a pandemic. Any judgment or forecast is therefore only the product of one individual.
The renowned Robert Kiyosaki stated last week on social media that bitcoin is sitting at roughly $ 1,100. The Fed and the Ministry of Finance are too corrupt, he added once more, and the dollar may experience a global collapse. Such predictions, in our opinion, cannot be taken seriously. Similarly, we may predict that the Third World War will start in a month and that the value of bitcoin will zero out. This scenario is just too unbelievable.
Furthermore, many experts have been calling for the dollar's demise for a long time. It is a similar humorous topic to the US national debt, which is increasing yearly, yet the US economy is still booming, and there isn't a default. Keep in mind that the Fed employs some of the top economists in the world. Although they occasionally make mistakes, you shouldn't assume that they lack competence or are in charge of the issue. Therefore, we think there won't be a US dollar crash. Or, at the very least, a worldwide catastrophe should be a sign of this collapse. Nothing occurs by accident.
It should be remembered that Robert Kiyosaki has often updated his prediction for the price of bitcoin in the future. Therefore, the fundamental or geopolitical context could change tomorrow, causing Kiyosaki to alter his prediction. By the way, Robert frequently suggested purchasing cryptocurrencies once the market had already started trending in a "bearish" direction. Kiyosaki may be a great writer, but, to put it gently, not all of his prophecies come true. We think that we should attentively watch the "method" and rely on the estimate of roughly $ 10-12 thousand each coin. At the very least, we will get purchase signals when the decline pauses or finishes. It might just be a slowdown, but it's better to miss a profitable signal than to sell at the "bottom" and suffer a significant loss.