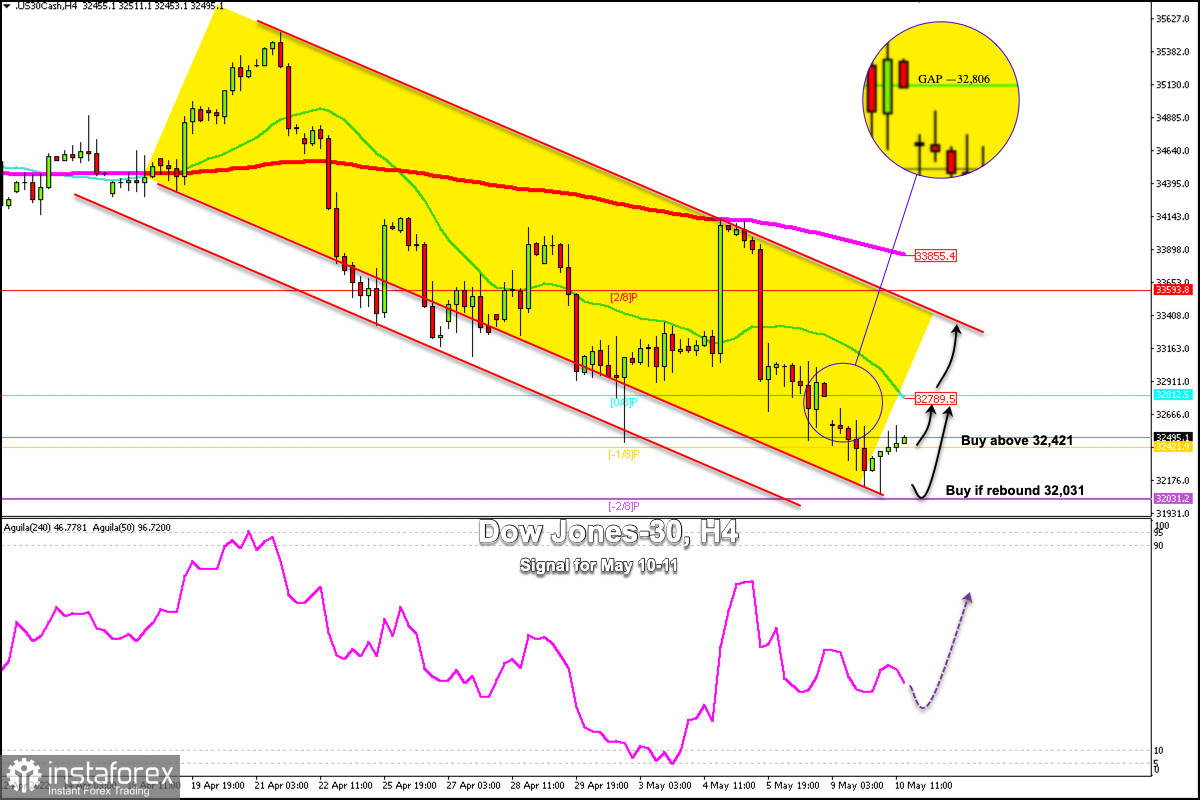 Dow Jones-30 Industrial Index (#INDU) is trading at 32,495. It is bouncing after reaching the low of 32,074. We see a recovery of about 400 points which is a positive sign. However, any rally towards the 21 SMA will be seen as an opportunity to sell as the index is under bearish pressure.
On the 4-hour chart, we can see that the Dow Jones-30 left a GAP at 32,806. If the current bounce manages to consolidate above -1/8 Murray (32,421), the index could reach and cover this GAP left on Friday last week.
At the fundamental level, panic is clearly the dominant theme in the equity markets, with a deterioration in liquidity, which aggravates the problems.
The Fed's latest report on financial stability has not helped. A sharp rise in interest rates by central banks could spark off greater volatility, tensions in market liquidity, and a large correction in the prices of risky assets.
On Wednesday, the CPI data will be published and the negative sentiment continues to cement fears. Investors expect this data to be negative for the US which could help the equity market and the Dow Jones-30 could rise to reach the 200 EMA at 33,855.
According to the 4-hour chart, we can buy above 32,421, with targets at the 21 SMA (32,789) and even 2/8 Murray around 33,593.
A close on daily charts above 32,812 could mean a further advance of the DJ30 and it could reach the top of the downtrend channel around 33,350.
Conversely, a drop to the strong bottom at -2/8 Murray around 32,031 the Dow Jones-30 could set the stage for a technical bounce. At this level, the index could gain strong bullish momentum and could hit the level of 32,800 and could even hit 2/8 Murray at 33,593.