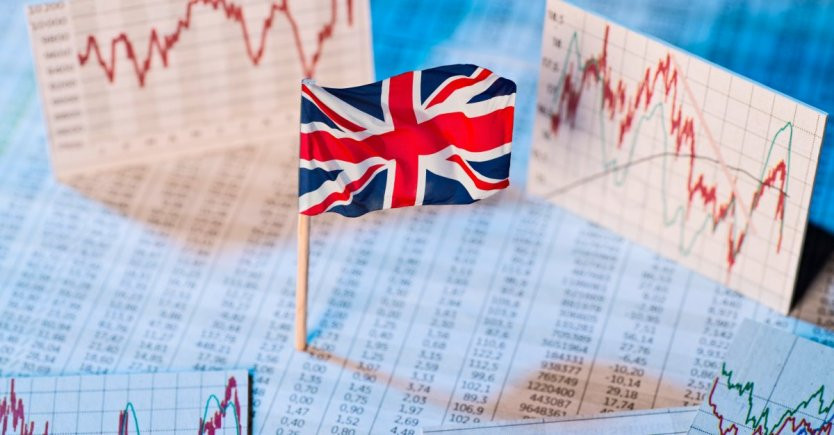 The pound sterling has been declining more sharply against the US dollar. The key factor of the decline is the acceleration of inflation in Great Britain to a record high in the last 40 years.
The pound sterling is performing at its weakest against the US dollar this year. The GBP/USD pair dropped by 0.19% to 1.2244 (the previous closing level of 1.2272). At the same time, the dollar index rose by 0.14% to 104.59 points.
UK consumer price inflation hit a 40-year high of 9.1% in May. It jumped from 9.0% in April and was in line with economists' expectations. According to reports from the Office for National Statistics, inflation in May was at its highest level since March 1982 and is likely to get worse.
Britain's headline inflation rate in May was higher than in the United States, France, Germany and Italy. Although Japan and Canada have not yet reported consumer price data for May, there is still no reason to assume that their figures are close to those of the UK.
Initially, the UK economy recovered strongly from the COVID-19 pandemic. However, factors such as severe labour shortages, disrupted supply chains, rising prices, particularly for energy imports, and trade problems after Brexit have changed everything. All these factors make analysts and experts think about recession more and more often.
However, the economic outlook for the UK remains unpredictable and there are few forecasts about future inflation rates. According to Jack Leslie, senior economist at the Resolution Foundation, it is still difficult to make predictions about future fiscal and monetary policy.
Britain is increasingly becoming a more closed economy because of Brexit. This is destroying productivity and lowering wages in the long term. According to a report by Adjunct Professor Swati Dhingra of the London School of Economics and researchers at the Resolution Foundation think tank, the average worker in Britain will be £470 (or $577) a year poorer by the end of the decade. By the way, Swati Dhingra will join the Bank of England's Monetary Policy Committee in August.
Wage rates in Britain are growing but not as fast as inflation. However, trade unions are not ruling out massive strikes in the coming months. For example, railway workers have already staged the biggest strike in 30 years. More than 40,000 railway workers walked off their jobs on Tuesday, causing major disruption to the network. Most services simply came to a halt and major stations were empty. The London Underground has also closed due to the strikers. British railway workers have promised to repeat their protest on Thursday and Saturday.
The unions, meanwhile, have said that strikes on the railways may only be the beginning of a wave of outrage. Teachers, medics, waste management workers and even lawyers are next in line. They are dissatisfied with rising commodity and energy prices.
However, it is worth recognising that inflation has jumped across Europe in the face of soaring energy prices. The UK is far from the only country with a rising tide of outrage from ordinary citizens. For example, the rising cost of living in Belgium provoked severe disruption at Brussels airport on Monday. In Germany, the most powerful trade union is pressuring the government not to delay and to substantially increase wages for its citizens. Meanwhile in France, President Emmanuel Macron has to contend with growing turmoil over pension reform.
Last week, the Bank of England said inflation would remain unchanged in the country and stay above 9% in the coming months. Central bank officials forecast a peak just above 11% in October, at which point regulated household energy bills will rise again. Financial markets indicate that interest rates in Britain will exceed 3% at the end of the year (from 1.25% currently).